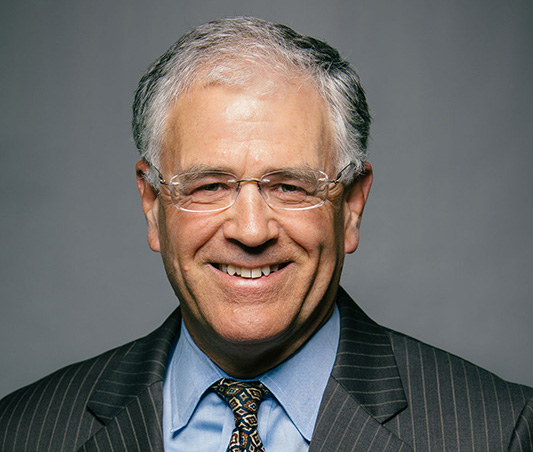 In decisions establishing new law in New Hampshire for the discipline of professional guardians, Judge Gary Cassavechia, acting as Judicial Referee, and Judge Edwin Kelly, as Administrative Judge for the Circuit Court, reviewed conduct by Jeannette Marino, a prominent NH professional guardian since 2006, in two of her guardianships with Judge Cassavechia recommending a two-year suspension and Judge Kelly ordering immediate and permanent termination of Marino's practice certification.  Marino moved to stay her guardianship disbarment, which Judge Kelly denied.  Marino has appealed to the NH Supreme Court, which has accepted the case.   Judge Kelly appointed the Office of Public Guardian (OPG) as Marino's successor in her 17 guardianships.
The disciplinary proceeding arose from judicial findings of misconduct by Marino in Guardianship of JL and Guardianship of  MP, the former involving serious financial irregularities and the latter involving apparent disregard for the welfare of the ward.  Judge Cassavechia was tasked with recommending what, if any, disciplinary sanctions should be imposed.  In addition to reviewing these cases, Judge Cassavechia with Marino's agreement evaluated some of her conduct in other cases identified by court personnel as raising issues of concern.  According to Marino's Motion to Stay filed with the Supreme Court, which provides helpful background information, she was the sole witness in the hearing before Judge Cassavechia.
Guardianship of JL
Judge Cassavechia referred to Marino's multiple financial irregularities in this case as "most concerning." Most offensive, she directed the Moore Center to pay directly to herself $4,800 in retroactive Social Security payments due the ward without disclosure to or authorization from the Court.  The Court (King, J.) discovered that the funds had been paid as a result of a footnote in Marino's second of three motions to reconsider a denial of her fees.  Judge King found that she had "intentionally" not reported the funds and Judge Kelly in his disciplinary order reported that Marino had "intentionally and improperly paid fees to herself, and subsequently misrepresented those fees in an account filed with the court under oath…."
Other financial irregularities in this case as summarized by Judge Kelly included: "[s]he intentionally and improperly paid fees, without the approval of the court, from a ward's estate to a private attorney hired by the guardian and paid 'market rates' after the ward had been found indigent and approved for court-appointed counsel;" she submitted fees amounting to 170% of the ward's assets; and she attempted to recover fees as guardian over the person when she was only guardian of the estate.
Guardianship of MP
In this case, Marino abruptly removed her ward from his care facility without giving the ward or the care providers notice.  Instead, Marino told the ward and the providers that she was taking the ward out to lunch.  The  executive director of the nursing facility filed papers with the Court.  After hearing, the Court (Leonard, J.) found that Marino had violated eight standards of the National Guardianship Association and removed her as guardian. In an unpublished decision, the NH Supreme Court affirmed.
"Other Instances of Questionable Professional Judgment"
Under the above title, Judge Cassavechia discussed several other scenarios bearing on Marino's fitness brought to his attention by other Court personnel after reaching out to them with Marino's consent.  These include:
Marino had her ward sign a general power of attorney appointing Marino as agent, the execution of which Marino notarized and had witnessed by the ward's mentally challenged wife;
She represented to Judge Kelly that she had been removed as a trustee of a special needs trust "as the result of an agreed Stipulation," when in fact she had objected to and sought reconsideration of her removal; and
She represented to Judge Kelly that documentation she was forwarding gave the dates that she had last visited with her wards, when in fact the document provided incomplete and in some instances no dates for visits with her wards.
Disciplinary Standard
This is the first case in which a professional guardian has been disciplined.  Judge Cassavechia recommended and Judge Kelly adopted the preponderance of the evidence standard used in psychologist discipline cases, see Petition of Grimm, 138 N.H. 42, 49-51 (1993), and the four factor test for determination of sanctions for attorneys, see In re: Richmond's Case, 153 N.H. 729, 743 (2006)(nature of the duty, mental state, injury, and aggravating/mitigating factors).   In ruling that permanent revocation was the appropriate remedy, Judge King summarized as follows:
There is no level of continuing education or training that will instill truthfulness in an untruthful person, integrity in someone who is self-interested, or compassion in someone who can act with callous disregard to one as vulnerable as MP.  A suspension, with any hint of possibility that she could someday resume the role of guardian over any person, will not protect current or future wards in her care.  I find her conduct to demonstrate a lack of professional competence and personal integrity such that no court should ever be allowed to appoint her to a postilion of trust again.
Judge Kelly directed that his Order be copied to a number of specific persons and agencies, including the NH Attorney General.
The Appeal
Marino raises seven questions in her appeal with the first being: "Whether Administrative Judge Edwin Kelly erred by issuing a sanction that was more severe than the sanction recommended by the trier of fact in this disciplinary matter?"  Given the well established history of the NH Supreme Court disbarring lawyers appealing suspension and lesser discipline, Marino would appear to have a difficult road ahead, at least on this ground.