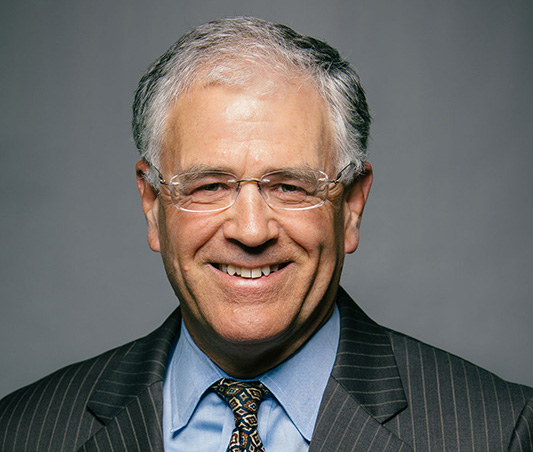 In a careful and thorough consideration of the evidence, the NH Trust Docket ruled that NH does not have jurisdiction to probate the estate of John Chakalos and consequently the pending "slayer rule" action against his grandson Nathan Carman must be dismissed.  The decision is a major victory for Nathan and his legal team as it may mean that no "slayer rule" action can ever be brought.
As discussed in a recent post, the plaintiffs in Santilli seek to impose a constructive trust on inheritances that Nathan Carman would otherwise receive under trust instruments established by his grandfather, John Chakalos.  The plaintiffs allege that Nathan is at fault for the gunshot murder of Chakalos and also at fault for the disappearance in a deep sea fishing trip of Chakalos's daughter and Nathan's mother, Linda Carman.  We represent the trustee appointed by the Connecticut Probate Court to manage Linda's affairs during her disappearance, which trusteeship will conclude upon her being declared dead upon continuous disappearance and unexplained absence of at least seven years.  The death of Linda will likely precipitate Nathan's right to receive certain benefits under the Chakalos trust.
The term "slayer rule" refers to the principle that a murderer should not profit from the estate of his victim.  In Santilli, a key issue is whether the Connecticut or New Hampshire slayer rule law governs.  Connecticut by statute requires the alleged slayer to be criminally convicted of the slaying for disinheritance to occur.  In New Hampshire, common law equitable principles govern such that the slayer is prohibited from recovering from the estate if the court finds that he would be unjustly enriched as a result; there is no requirement for a prior criminal conviction.  Because Nathan has not been criminally charged, let alone convicted, a decision that Connecticut law applies may effectively bar the case from ever being brought.
Nathan's counsel filed strategic pleadings seeking to have the case governed by Connecticut law.  The most sweeping of these argued that New Hampshire does not have jurisdiction to probate the Chakalos estate. 
The estate of a decedent is to be probated in the state in which he was domiciled at the time of his death.  "Domicile" refers to the person's principal home and its determination can be difficult in a case such as this where the decedent owned homes in two states and had incentives to make one state appear to be his home (NH) in order to avoid taxes in the other (CT).  The Court quoted with favor the Restatement (Second) of Conflict of Laws in resolving this issue:
Both dwelling places may be homes in the sense used in this Restatement, but one may be the person's principal home. In this case his domicile is at the principal home. As between two homes, a person's principal home is that to which he is more closely related or, stated in other words, that which is more nearly the center of his domestic, social and civil life. This will normally be the home where he and his family spend the greater part of their time. Also significant are such factors as which home is the more spacious, which contains the bulk of the household furnishings, in which has he shown more interest, which home has a way of life, (country life, for example, as opposed to city life) more conducive to the person's tastes, and from which home does he engage more actively in social and civic affairs, as by voting, holding public office, attending church, belonging to local clubs and the like. The person's own feelings towards the dwelling place are of great importance. His statements in this connection cannot be deemed conclusive, however, since they may have been made to attain some ulterior objective and may not represent his real state of mind.

(Emphasis by Court).
The Court carefully recited the evidence submitted by both sides and concluded that Connecticut, not New Hampshire was the Chakalos's domicile:
It is true that John Chakalos was born and spent much of his childhood in New Hampshire. He had family and friends here and was generous to the greater Keene area after making his fortune. However, it is undisputed that as an adult, Connecticut was his domicile, and the Court concludes that it remained so after construction of his "mansion on the hill," and that building did not make New Hampshire his domicile. Although counsel creatively argued that there is an old saying that "a man's home is his castle," the evidence here demonstrates that John Chakalos's castle was not his "home" as the term is used for jurisdictional purposes…. The Petitioners' exhibits show only that John Chakalos clothed himself with the trappings of a New Hampshire resident by obtaining a New Hampshire driver's license, voting every two years here, and declaring himself to be from New Hampshire in probate documents. However, his actions, physical presence, daily social and spiritual life, and future plans, demonstrate that New Hampshire was not his principal home. See RESTATEMENT (SECOND) OF CONFLICT OF LAWS § 20 Domicile of Person Having Two Dwelling Places comment (b)(2)(1971 & March 2019 Update). Put another way, he intended to create the appearance of domicile for tax purposes, however, he had "no bona fide" intention to change his home, RESTATEMENT (SECOND) OF CONFLICT OF LAWS §18 Requisite Intention comment f (1971 & 2019 Update), as there was no "actual residence with an intent to return," principally to New Hampshire. Opinion of the Justices, 171 N.H at 137. Therefore New Hampshire is not his abode, home or domicile for purposes of determining where the primary place of probate of his estate lies.


Instead, when one reviews all the evidence submitted, "the fact and intent, combining with one another, gravitate to and center in" on Connecticut as his primary residence, domicile, and home. Foss, 58 N.H. at 284. The witness statements of Ms. Santilli, Mr Rabbit Dr. Zugravu, and Mr. Lapenna, combined with the credit card statements show that for John and Rita Chakalos, Overlook Drive was their home. John Chakalos, up until Rita's death, and the month following, slept virtually every night in Windsor, and ate most of his meals in Connecticut. When Mr. LaPenna brought him food, it was not placed in West Chesterfield, but placed in the refrigerator in the Windsor house. John Chakalos's bank and pharmacy were located in Windsor. His physicians were in Connecticut. He met weekly with Mr. Rabbitt in Connecticut. Although, he did not regularly attend formal religious services, he met weekly with Dr Zugravu, and to the extent he spoke of religious rituals, they occurred in his home in Windsor. As Mr. Rabbitt succinctly observed, "there's no hiding the fact that they lived in Connecticut." Keene, New Hampshire may have been his hometown, West Chesterfield may have been where he built his dream mansion and showered the community with generosity, but Connecticut had the more significant and lasting connection in terms of actual residence and intent to remain that makes it his "home," for purposes of estate administration. See Kerby, 78 N.H. at 303.

(Emphasis added.)
Because the ruling depends on factual findings that will be given deference on appeal, the chances of this decision being overturned appear remote. Unless Nathan is criminally charged and convicted for causing the death of his grandfather or his mother, this decision likely represents the end of all "slayer rule" claims against him. The Trust Docket's order is a primer on probate estate jurisdiction and recommended reading for counsel on that important topic.